Welcome to Athletics-Training.com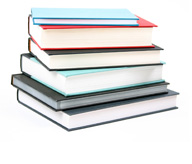 Our vision is to empower, inspire and assist athletes to reach their full potential using effective training methods and support materials. These materials are designed for coaches, teachers, parents and athletes themselves.
Using robust mathematical models, long-term studies and years of experience, Owen van Niekerk has written several books that cover in-depth training methods, correct technical assistance and development programmes for athletes of all ages.
Latest Articles


Subscribe via RSS
Featured Books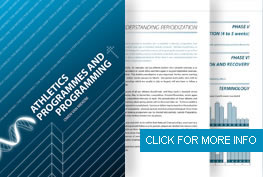 Athletics Programmes and Programming
by Owen van Niekerk
Gold medals galore – this is synonymous with the 60-year career of one of South Africa's most respected coaches, Owen van Niekerk. And now Van Niekerk is sharing all the secrets of his success in Athletics Programmes and Programming!
Featured Books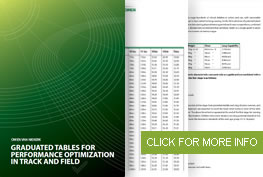 Graduated Tables for Performance Optimization in Track and Field
by Owen van Niekerk
The book will provide the reader with answers to two critical questions: 1) What are the essential criteria that should be met by any athlete wishing to participate in a specific Track or Field event? 2) How does a specific athlete measure up to these criteria?