Frequently Asked Questions
1. It says on your website that payment is secured via PayPal. Do I need to have a PayPal account in order to purchase eBooks on your site?
No, you do not need a PayPal account to purchase books on our site. Payments can be made via credit card (Visa, Mastercard, American Express and others accepted) or PayPal account. You can contact us for more queries on payment methods.
2. Why are payment amounts displayed in US dollars?
At present, PayPal processed payments in US dollars only. This means that the Rand equivalent of purchases fluctuate slightly based on today's exchange rate. Rand transactions will be available in the near future.
3. What format is the eBook provided in? Do I need a special reader?
Ebooks are provided in PDF format – no special reader is required. You can open the PDF via Adobe Reader. Once the book has been downloaded to your hard drive, you can print a copy for your own use. Each book is licensed per user. Copying is disabled.
4. How secure is payment on the site?
Payment is processed via PayPal and 100% secure. PayPal ensures that your credit card details remain safe. Please see the PayPal security centre for details.
5. How do I purchase the other books on your site, the ones that are not eBooks?
The other books on our site are physical booklets. They are not available in eBook format currently. To purchase physical booklets, please contact us here and we will get back to you on pricing and delivery.
Featured Books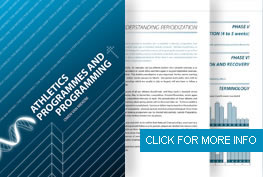 Athletics Programmes and Programming
by Owen van Niekerk
Gold medals galore – this is synonymous with the 60-year career of one of South Africa's most respected coaches, Owen van Niekerk. And now Van Niekerk is sharing all the secrets of his success in Athletics Programmes and Programming!
Featured Books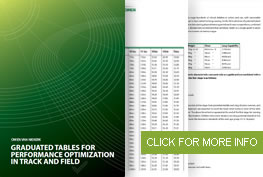 Graduated Tables for Performance Optimization in Track and Field
by Owen van Niekerk
The book will provide the reader with answers to two critical questions: 1) What are the essential criteria that should be met by any athlete wishing to participate in a specific Track or Field event? 2) How does a specific athlete measure up to these criteria?